Dealer Pricing
Become a Dealer For ComicProLine!
Do you have a comic book store or sell comic book supplies online? You might be eligible for dealer pricing! Fill out the form below with all your information and we will review yourt request and get back to you!
WELCOME TO COMICPROLINE'S DEALER PROGRAM
Welcome aboard to the ComicProLine dealer program! We provide comic shops all over the world with all their comic needs to supply their comic shops with. What makes us unique is our wide range of specialty products that we offer to our customers that you will find no where else besides here at ComicProLine. Some of those specialty products being 28pt boards, 56pt boards, clear boards, resealable mylar bags and much more.
Customers all over the world have really taken a liking to our products. That being because all our products are premium grade and in a completely different league itself. However, ComicProLine products are also the most affordable in the whole market. Once your customers get hold of ComicProLine products, they will not use any other product again.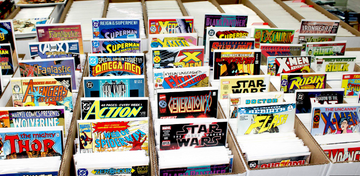 Our company showcases many reasons why any dealer/reseller would want to work with our company. The main reason being we provide products that are not being offered anywhere else in the market. 28PT, 56PT & clear backer boards are just a few of the many specialty products we offer to every customer of ComicProLine.
Quote From A Dealer Associated With ComicProLine
At C3 Comics, we only use Comic Pro Line supplies for our comics. The guys at Comic Pro Line are quick to respond, have GREAT product and the customer experience is great! Every time I reach out to our customer rep, it's like I am talking to an old friend of mine, who I know is doing everything he can to help me out! From checking on my product needs, to status updates, to personal phone calls to double check the quality of the entire transaction! absolutely top notch service from start to finish!
Start a life-time business relationship with ComicProLine today. Get your premium comic supplies for your shop at the best price in the whole market! We welcome you with open arms. We are dedicated people looking to support comic shops all over the USA & Canada.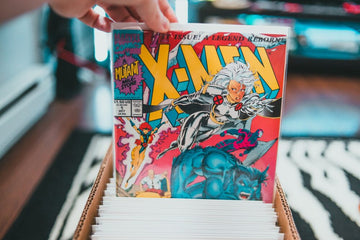 Fill Out The Form Below & Become A Dealer Today!
Contact Us/Apply For Dealer Pricing
Working hours: Monday-Friday, 7am-3pm